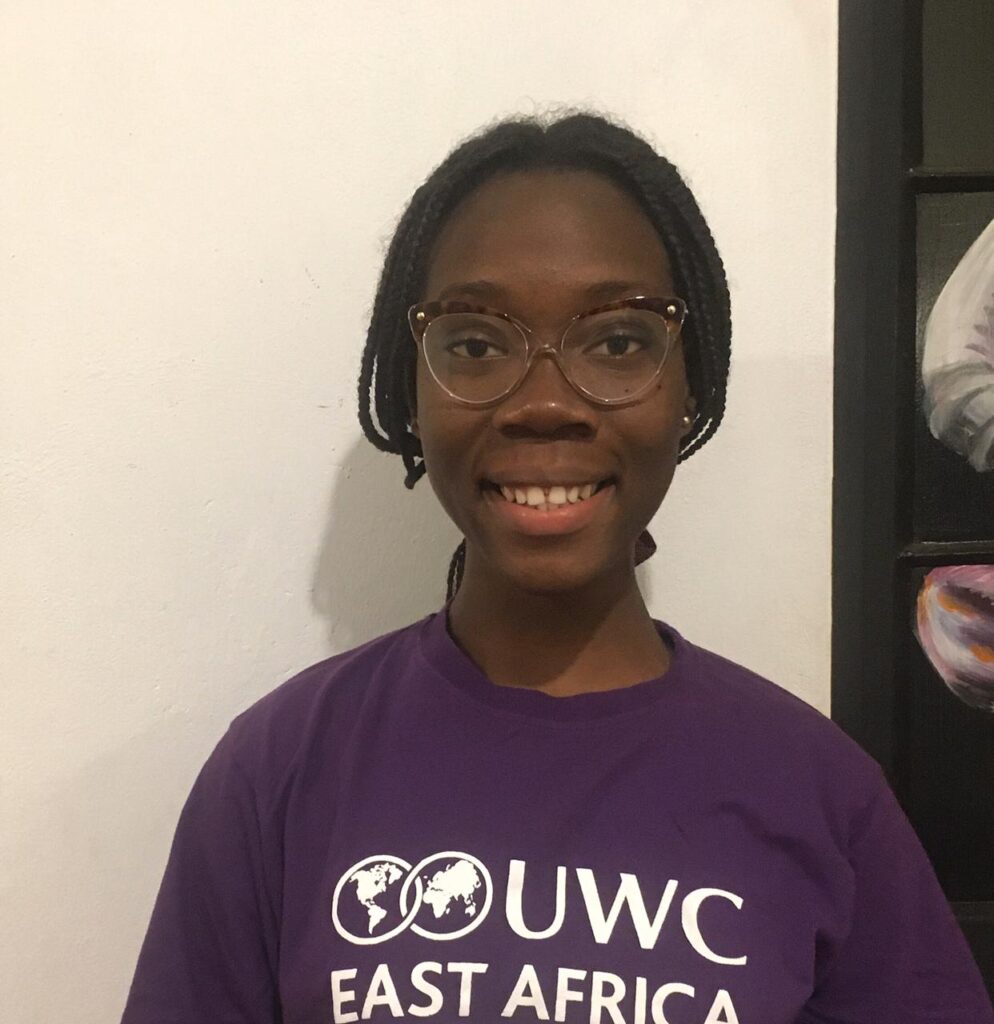 We recognized Cherish as a rising star during the VEP (Virtual Entrepreneurship Program). She took every class with keen interest. She led her team in designing a drug awareness program during the VEP's social impact challenge and her team won the competition. At school, initiating impact-driven projects excited her. As the president of the Isaac A. David High School's student council government, Cherish demonstrated impactful leadership.
About a month after the VEP, Cherish got accepted into the United World College East Africa for a two-year International Baccalaureate Program. In this interview feature, Elvis. M. D. Browne highlights Cherish's experiences:
Elvis: Congratulations on your UWC Tanzania's acceptance, Cheris. How has it been?
Cherish: Thank you, Elvis. I am doing very well – combining work and fun. A break from school work is needed at times.
Elvis: Tell me about your VEP fondest memory. Did the program inspire you?
Cherish: I appreciate every moment of the program. However, my fondest moment was collaborating with my colleagues and mentor, Lexie, to develop our social impact project. It was inspiring to observe other teenage students fully engaged in the program and learning about personal development, global citizenship and [ideation].
Elvis: Is your study abroad experience exciting or challenging?
Cherish: Studying in another country is different from Liberia. Moreover, studying the International Baccalaureate is challenging. The learning gets me excited, because it combines academics with extracurricular activities.
Elvis: Sounds interesting. What are some of the extracurricular activities at UWC?
Cherish: There are many engaging activities available to students from outdoor pursuits like hiking (mountains and flatland), mountain biking and sports. There are school clubs including journalism, debate, coding, yoga, piano and dance.
Elvis: Do you think school authorities should introduce these activities in our high schools?
Cherish: I think it would be great. They give students a lot of exposure beyond academics. It also enables students to explore other areas that might interest them and shape their mindset. However, I think some schools in Liberian are doing well with extracurricular activities. It does not have to be the same as schools abroad, but the willingness to do the little things matter.
Elvis: Thank you for chatting, Cherish. Our team wishes you well. Please stay in touch.
Cherish: Thank you, Elvis, and my regards to everyone at TRIBE. I hope TRIBE continues to help more Liberian students in figuring out their paths to be better for Liberia and the world-at-large.