My decision to become a facilitator at RE-Novate was quite spontaneous. TRIBE was no stranger to me – I knew most of the people working in the entity – and I had been a spectator in the background since its early days. I scurried through my mental corridors, searching for all the reasons why I shouldn't embark on this journey. I toyed with the reality that juggling this along with my other job and numerous other engagements may be too difficult, but I took the leap!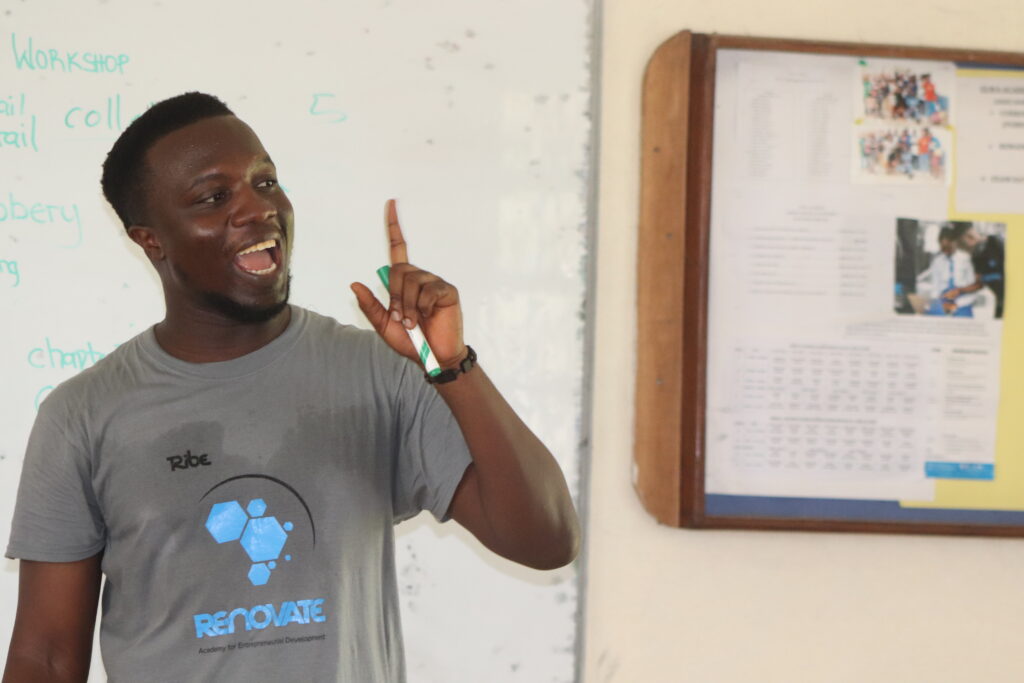 I view myself as a changemaker, an individual whose presence in his community or environment, in the words of Gandhi, "becomes the change he wishes to see." I felt that RE-Novate was an ideal opportunity to play my part in molding and preparing my younger peers for the hassles of the real world. In hindsight, I realized that, despite my stellar academic record, the education I obtained in high school had ill-prepared me for the realities and challenges I would face outside. With RE-Novate, I had found my chance to utilize my knowledge and experience gained in the workforce to help younger peers in secondary school through activities like workshops, trainings, and infosessions. This would enable them to navigate around societal pitfalls and conscientize them of the potential challenges they could face and barriers they may need to break.
RE-Novate is unlike any other educational/workforce development program I have seen or been a part of. It is exactly what I wish I had as a young student in high school when I was brimming with excitement and looking forward to taking the next step in my professional and personal development. Unfortunately, the educational system isn't set up to adequately prepare students for the realities and rigors of the real world. Hence, RE-Novate has enormous potential to bridge the skills and knowledge gaps that exist between the workforce and young people seeking to enter the workforce.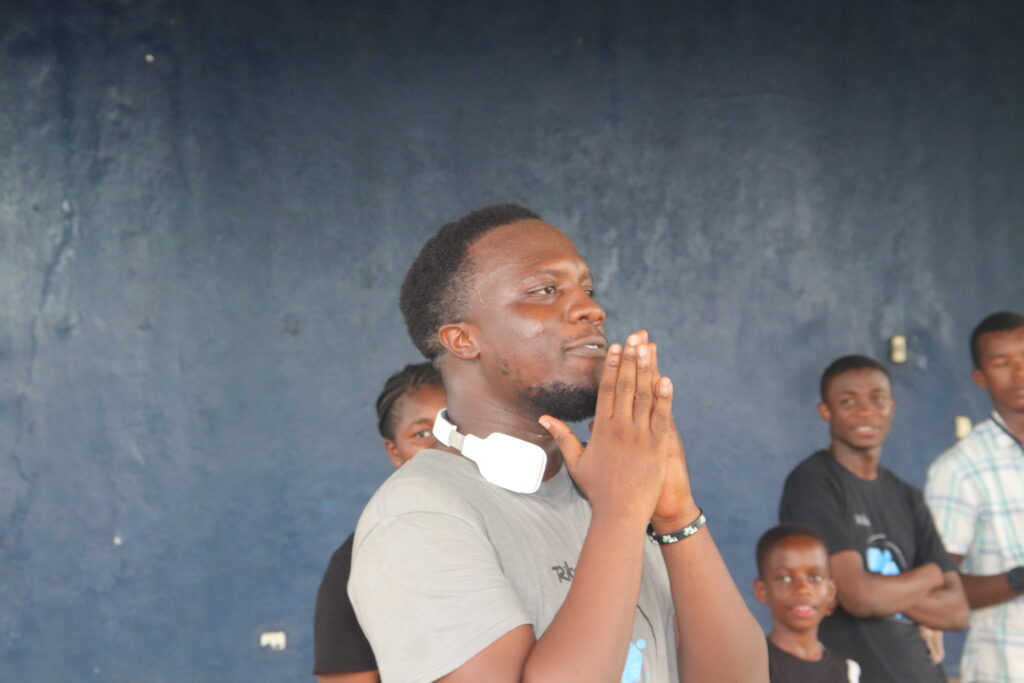 RE-Novate's uniqueness stems from its wholesome approach to exposing fellows to gaps and problems from a solution-based perspective. It challenges them to carefully consider current challenges and formulate optimal solutions and results. Furthermore, this model allows fellows to expand their entrepreneurial skills and develop an entrepreneurial mindset, which prompts them to become solution-driven individuals that have the potential to excel in the real world.
To achieve its goals and objectives, RE-Novate utilizes several methods to deliver its experience. It uses case studies to illustrate diverse topics and themes across entrepreneurship, technology, digital literacy, leadership, and finance. This is very different from the traditional style used in most high schools, which puts an emphasis on rote memorization of content and grades rather than learning and expression of ideas. Additionally, the case study model brings a more practical approach to lessons and concepts that makes it easier for fellows to understand how these concepts affect their lives and are present in the environment. Fellows attend and participate in seminars that bring them in close contact with young professionals and entrepreneurs to listen to and understand their stories, entrepreneurial journeys, and lessons that they can incorporate into their future plans. There are also projects, mentorship, and learning excursions that fellows participate in to give them access to resources and exposure that lays the foundation for them to be productive and excel in an unforgiving and ever-changing workspace.
If the targets outlined by the Sustainable Development Goals (SDG) – especially SDG 4 (Quality Education) – are to be met, it is a necessity that smart and innovative ideas are enacted. It is absurd to continue using age-old practices and methods to solve current global challenges and problems. The responsibility of effectively preparing young people to thrive in a rapidly-changing world requires creative and innovative ideas. Challenges such as climate change, pollution, sustainability, hunger, equality, and others are only growing more pronounced: hence, young people should have access to comprehensive, quality education that affords them the requisite tools and skills they'll need to confront them.
RE-Novate is an adventure that allows me to play my part in developing and cultivating the young people upon whose shoulders these challenges will fall. It is a journey that could potentially lead to the development of a brave new world: one where the divide between the challenges and requirements of the real world doesn't supersede the mindset and skills of the young people entering it.
Edited by: Cathleen Jeanty