It was silly to start a job with no knowledge of G-Suite, especially in an unconventional and fast-paced institution like TRIBE. On many days, I asked myself things like how do I sit behind this computer? How do I get started?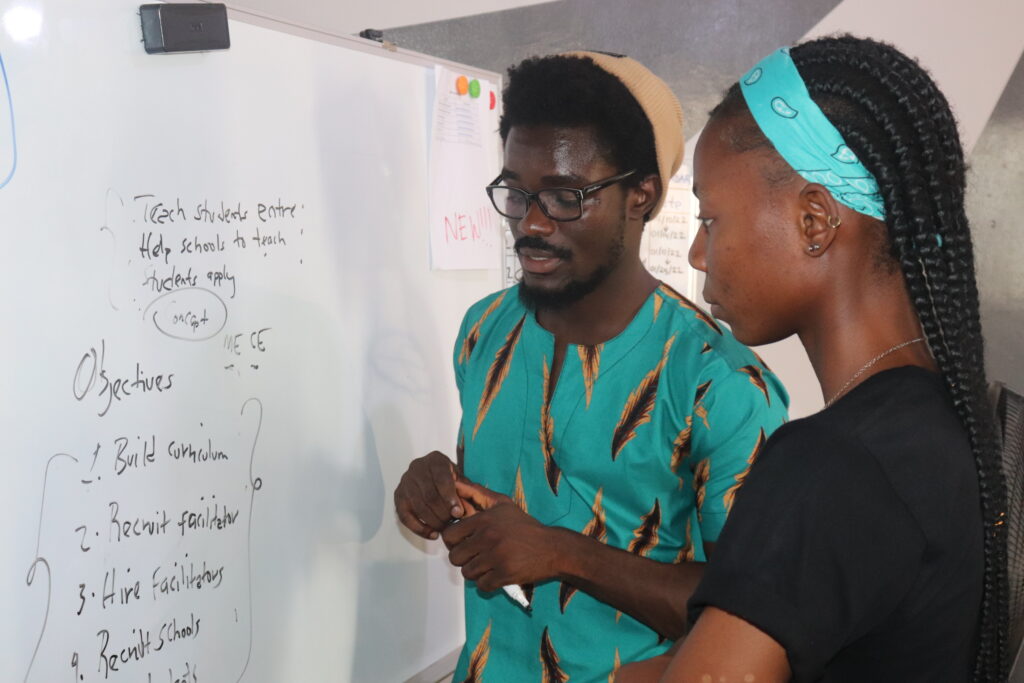 Here's the exciting thing: as an intern at TRIBE, you are designated a growth buddy that supports your direct supervisor in guiding, and assisting you during your internship. Jallah Sumbo was my designated growth buddy. He walked me through the daily work and things like using G Suite. Gradually, I improved and started making moves.
I started working with TRIBE as a Program Intern on January 10, 2022. I have been surrounded by lots of young people that are willing to help and support me. TRIBE has a nice space and selfless team members. I was given my first task by the CEO, Wainright Acquoi, to complete a financial transaction at the bank. This was terrifying, but I had to hurriedly get it done.
I quickly learned that here at TRIBE, all the activities are time slotted and you need to be able to get your work done. If not, you must communicate ahead of time.
How do I get along with the team members?
Later that day, one of TRIBE's supporters, Ms. Blessing Caine, approached me. She said, "hey Kweeta, we're having a karaoke tomorrow night, mind joining us?" And I excitedly said yes. During the karaoke night, I was introduced to most of the team members. The karaoke was mind-blowing, and I started to get along with the team members.
At TRIBE, we refer to one another as team members instead of employees or staff. I thought this felt odd, but in that moment, I truly began to feel like part of the team!
TRIBE is an educational start-up that is reimagining secondary education and workforce development. Recently, TRIBE designed and launched an exciting new program called RE-Novate. RE-Novate is TRIBE's annual entrepreneurial academy for high school students. As a Program Intern, I have to cultivate, plan, execute and support program activities. I am new to handling program activities, but excited that I also have a designated program supervisor, Solomon G Mahn, that will give me more insights into program activities.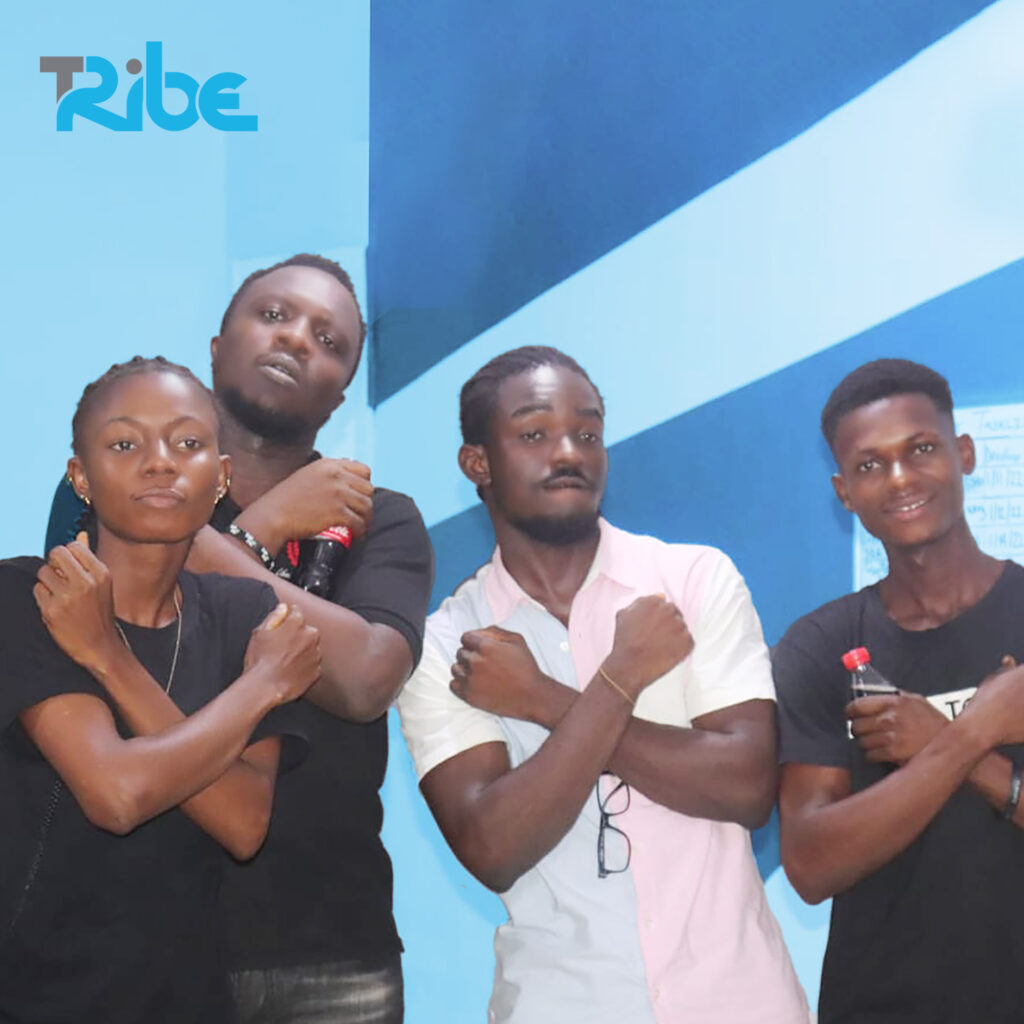 I was introduced to TRIBE's 'Quarter One Work Plan Report' by my supervisor, Solomon. He brainstormed with me on how to create a program work plan, develop slides, and how to deliver my presentation.
Hop, Handle, Lead and Learn
When I joined TRIBE, they had partnered with three high schools in Liberia, Paynesville SDA, ELWA Academy, and BW Harris Episcopal High School. After signing partnership agreements, TRIBE developed a framework and rubrics to guide the assessment of students from these schools. The framework consisted of an online and in-person assessment, interview, and evaluation. Through this process I learned how to improve my organizational skills because I had to understand how these rubrics work.
TRIBE now has 42 fellows after implementing all these rubrics.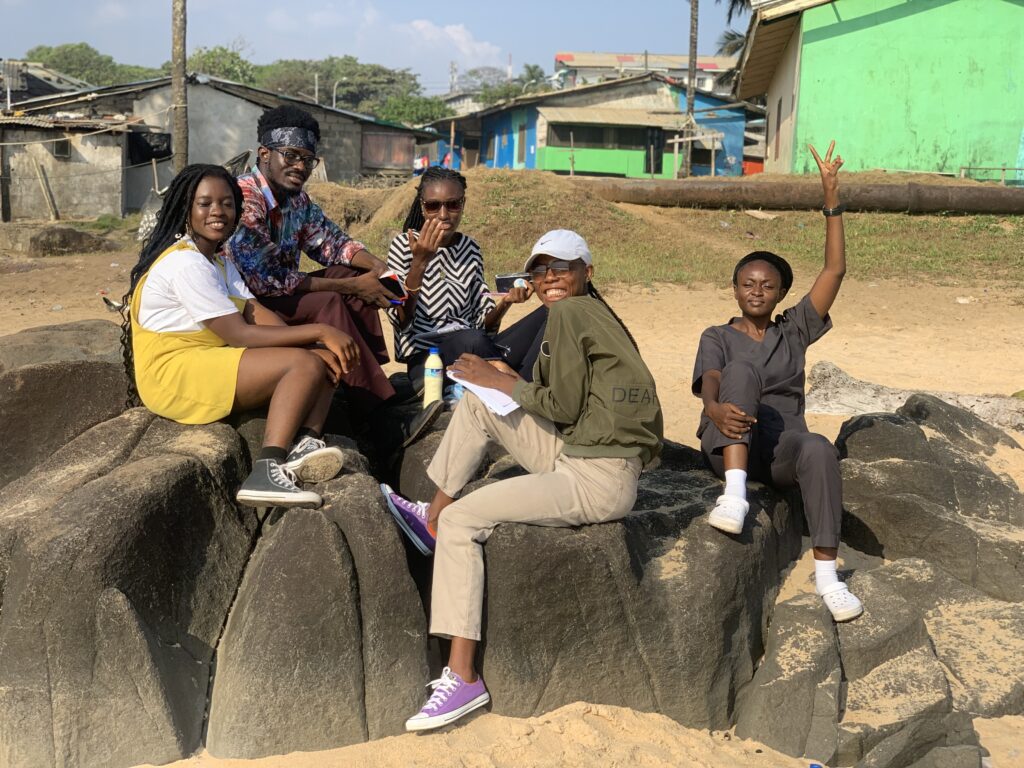 RE-Novate Launch: The Concept Note:
Before RE-Novate was launched, we had protocols that I had to handle, which included arrival and registration, seating arrangements, fundraising/donations.
Before starting a project, I was told I needed to create a concept note – defining the framework of a project. The first concept note I developed was rejected. However, that was all part of the learning process. A couple of days later, we had a working session on how to develop a concept note using the MECE Framework (Mutually Exclusive and Collectively Exhaustive). This framework helped me and gave me more insights into how to write a creative concept note.
I was the manager for the volunteers who were recruited for RE-Novate Launch Ceremony. I led the entire team on how to be organized, punctual, and follow protocol. Leading RE-Novate volunteers helped to increase my people management skills, and I also learned how to engage people for effective teamwork results.
RE-Novate was officially launched on Feb 18, 2022. The memory still lives because this was a huge moment for me and the entire team at TRIBE.
From then up to now, I am still working with TRIBE and it has been tremendously rewarding. Working with facilitators to plan seminars, learning excursions, meetings, fellows working sessions, creating budgets, making sure that I have monthly priorities to guide me, and even monthly one-on-ones with my teammates has increased my communication skills and has contributed a lot to my purpose here at TRIBE.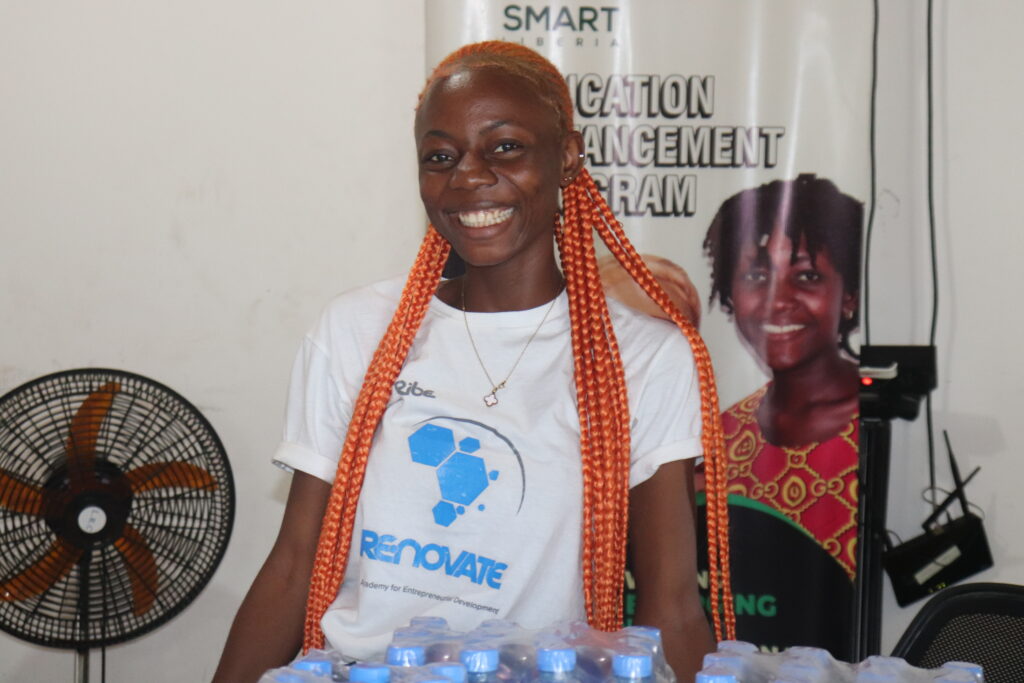 The Promotion!!!
My journey as a program Intern at TRIBE has been full of learning, unlearning, and relearning. On May 19, 2022, I received an email from the CEO that I had been promoted to the role of a Program Assistant. Yaaay!! This was an exciting moment for me. When I returned to the office the next day, my teammates congratulated me with warm hugs and kind words. I felt honored.
It hasn't been all smooth but since then, it has been exciting to continue my journey as Program Assistant.